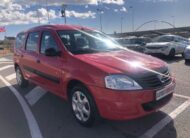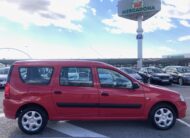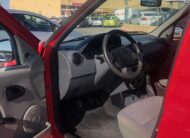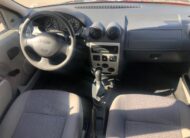 The Dacia Logan 1.4 gasoline, manufactured in 2009, is a reliable and affordable car that offers practicality, efficiency, and value for money. With a mileage of 139,000 kilometers, this vehicle has proven its durability and remains in good condition.
Powered by a 1.4-liter gasoline engine, the Dacia Logan delivers 75 horsepower, providing sufficient power for daily commuting and efficient highway driving. The manual transmission allows for smooth gear shifts, offering precise control and an engaging driving experience.
The Dacia Logan features a simple yet functional exterior design, focused on maximizing interior space and usability. Its spacious cabin offers ample headroom and legroom for both the driver and passengers, making it comfortable for long journeys or transporting passengers. The interior is designed with practicality in mind, providing sufficient storage compartments and user-friendly controls.
In terms of safety, the Dacia Logan is equipped with standard safety features to ensure the well-being of its occupants. These may include airbags, ABS (anti-lock braking system), and stability control, offering a basic level of safety during various driving conditions.
Priced at 6,950 euros, this Dacia Logan represents good value considering its age, mileage, and specifications. With its reliability, affordability, and practicality, the Dacia Logan 1.4 gasoline is a sensible choice for individuals seeking a cost-effective and dependable vehicle.
Overall, the Dacia Logan 1.4 gasoline offers a straightforward and efficient driving experience. With its practical design, spacious cabin, and competitive pricing, it is a practical and reliable choice for individuals in search of a budget-friendly car that meets their everyday transportation needs.
DACIA LOGAN 1.4 GASOLINE 75 CV AÑO 2009 139000 KM MANUAL