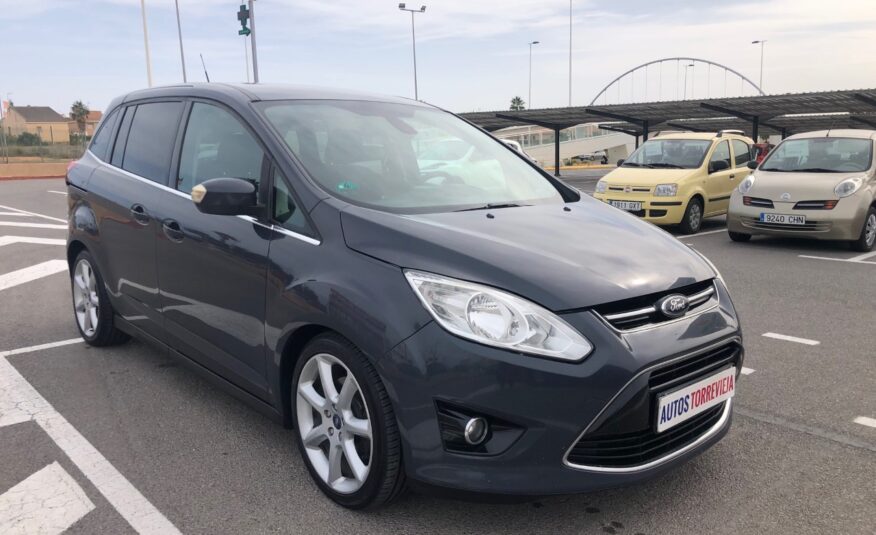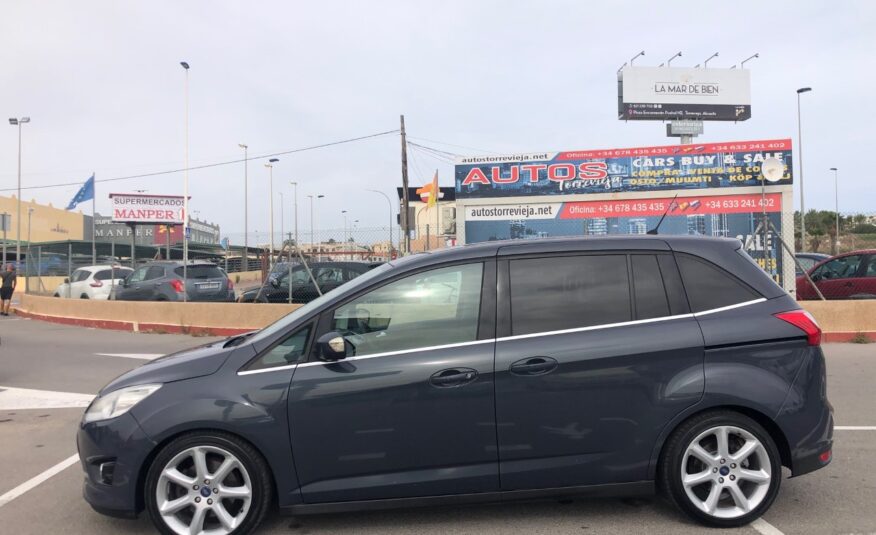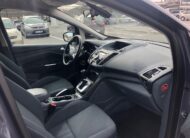 Introducing the 2012 Ford Grand C-Max 2.0 Diesel - 163 CV: Unmatched Comfort, Spacious Interior, Impressive Boot Capacity, Outstanding Fuel Economy, and Added Value!
Are you in search of a car that offers exceptional comfort, a spacious interior, remarkable boot capacity, excellent fuel efficiency, and peace of mind? Look no further than the 2012 Ford Grand C-Max, equipped with a powerful 2.0-liter diesel engine, delivering 163 CV, seamlessly controlled by an automatic transmission. With only 100,000 kilometers on the odometer, this well-maintained gem is ready to provide you with years of comfortable and hassle-free driving experiences. All this comes at an attractive price of just 12,950 euros, and that's not all - a change of ownership, a 1-year warranty covering the engine and gearbox, a valid ITV (Inspección Técnica de Vehículos), and fresh oil and filters are all included in the price.
Key Features:
Year 2012: The Ford Grand C-Max from 2012 is a testament to practical design, roominess, and automotive reliability, showcasing Ford's commitment to quality and innovation.
2.0 Diesel Engine: Under the hood, you'll find a powerful 2.0-liter diesel engine, delivering 163 CV. This engine offers an excellent blend of performance and fuel efficiency, ensuring an economical and enjoyable journey on the road.
Spacious and Comfortable: The 2012 Ford Grand C-Max is celebrated for its spacious and comfortable interior, making it an ideal choice for those seeking a car that provides ample room for passengers and cargo.
Impressive Boot Capacity: With a spacious boot, the Ford Grand C-Max allows you to carry all your belongings with ease, making it perfect for road trips, shopping, and family adventures.
Change of Ownership: A seamless transition to ownership is made easy as a part of this deal.
1-Year Warranty for Engine and Gearbox: Enjoy peace of mind with a 1-year warranty that covers the engine and gearbox.
Valid ITV: The vehicle comes with a valid ITV, ensuring it meets all necessary safety and environmental standards.
New Oil and Filters: Fresh oil and filters are included, ensuring the car is in top-notch condition.
Competitive Price: Priced at an attractive 12,950 euros, this 2012 Ford Grand C-Max offers remarkable value for those seeking a spacious, comfortable, and fuel-efficient car with added peace of mind.
Don't miss the opportunity to make this 2012 Ford Grand C-Max your own. It's a vehicle celebrated for its roominess, comfort, boot capacity, economy, and impressive build quality. This is your chance to own a comfortable, roomy, and dependable car that won't be available for long.
Contact us today to schedule a test drive and experience the unbeatable value and quality that the Ford Grand C-Max brings to the table. Act swiftly to seize this opportunity and make the Ford Grand C-Max your trusted and roomy companion for all your journeys!
FORD GRAND C-MAX 2.0 DIESEL 163 CV 2012 100000 KM AUTOMATICO