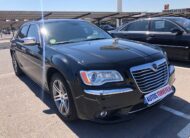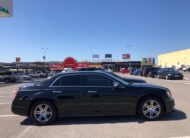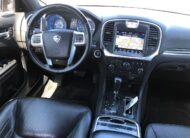 2013 Lancia Thema 3.0 Diesel - 190 CV: The Epitome of Performance, Elegance, and Value!
Prepare to be captivated by the exceptional blend of performance, elegance, and value that the 2013 Lancia Thema 3.0 Diesel has to offer. With a robust 190 CV diesel engine, this car is engineered for those who demand power and refinement in every drive. Additionally, this stunning vehicle boasts a wealth of extras and comes with a comprehensive package, all at a competitive price of 14,750 euros.
Key Features:
Year 2013: The 2013 Lancia Thema is a testament to excellence, delivering both impressive performance and a touch of luxury.
Potent Engine: With a 3.0-liter diesel engine that produces an impressive 190 CV, this Lancia Thema offers exhilarating performance that sets it apart from the rest.
Extras: This car is loaded with extras that enhance the overall driving experience, ensuring comfort, convenience, and style.
Change of Ownership: We facilitate a seamless transition to ownership, making the process hassle-free.
1 YEAR Warranty for Engine and Gearbox: Included in the price is a warranty that covers the engine and gearbox, offering you peace of mind.
Valid ITV: The vehicle is supplied with a valid ITV (Inspección Técnica de Vehículos), guaranteeing it meets all necessary safety and environmental standards.
New Oil and Filters: We have taken care of the maintenance, providing new oil and filters to ensure the car is in impeccable condition.
Competitive Price: Priced at just 14,750 euros, this 2013 Lancia Thema offers outstanding value for those in search of performance and luxury.
The 2013 Lancia Thema 3.0 Diesel is the epitome of high performance, combining a potent engine, elegant design, and a wealth of extras to enhance your driving experience.
Don't miss the opportunity to make this exceptional car your own. Contact us today to arrange a test drive and experience the power, luxury, and value that the Lancia Thema delivers. Act swiftly to seize this opportunity and make this remarkable car your trusted companion for all your journeys!
LANCIA THEMA 3.0 DIESEL 190 CV 2013 201000 KM AUTOMATICO