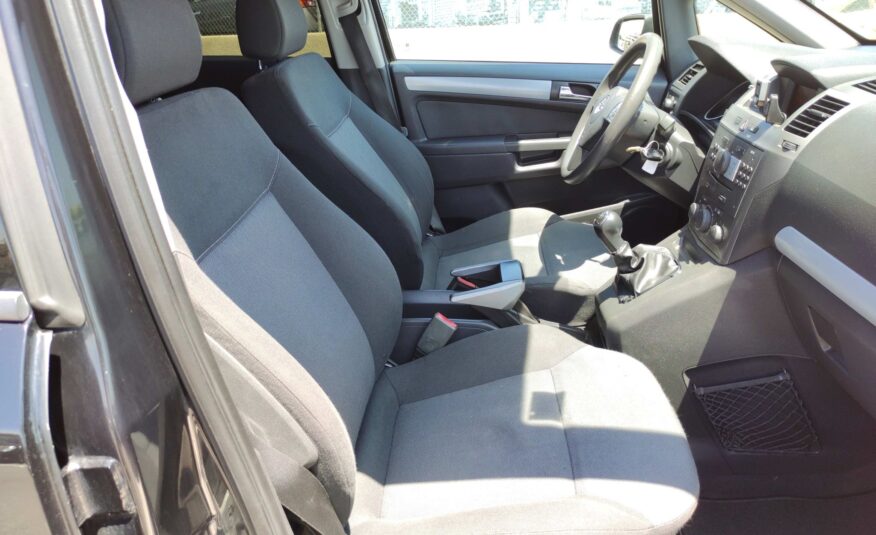 Experience Spacious and Reliable Family Travel with the 2007 Opel Zafira 7 Seater: Perfect for Your Adventures!
The 2007 Opel Zafira 7 Seater is your ideal family travel companion, offering space, reliability, and affordability. Priced at a reasonable 6,550 euros, this versatile 7-seater is ready to accommodate your family and their belongings.
Highlighted Features:
Spacious 7 Seater: The Opel Zafira is designed to cater to your family's needs. With seating for up to seven passengers, you can bring everyone along on your journeys. The rear seats can be folded to create an expansive cargo area when additional seating isn't required.
Competitive Price: At just 6,550 euros, the 2007 Opel Zafira 7 Seater represents fantastic value for a family-oriented vehicle. It's the smart choice for those seeking space, comfort, and affordability.
Additional Features:
Change of Ownership: We ensure a smooth and hassle-free change of ownership process, making your transition to this spacious family car easy and convenient.
1-Year Warranty: Your purchase includes a one-year warranty that covers both the engine and gearbox. This warranty delivers peace of mind and shields you from unexpected repair expenses.
Valid ITV: The Opel Zafira is equipped with a valid ITV certificate, confirming its adherence to safety and environmental standards, so you can embark on family adventures confidently.
Fresh Maintenance: To ensure optimal performance, we've recently performed an oil change and replaced the filters, providing you with a reliable and well-maintained vehicle.
The 2007 Opel Zafira 7 Seater is more than just a car; it's your family's key to memorable road trips and comfortable travel. With ample space, an enticing price, a worry-free change of ownership process, a comprehensive one-year warranty, valid ITV, and recent maintenance, it's the perfect choice for those seeking dependable family travel.
Don't miss out on the opportunity to make family travel a breeze with the Opel Zafira 7 Seater. Contact us today to arrange a test drive and embark on unforgettable journeys with your loved ones. The 2007 Opel Zafira 7 Seater is ready to take your family adventures to new heights.
OPEL ZAFIRA 7 PLAZAS 1.8 GASOLINA 140 CV 2007 161000 KM MANUAL