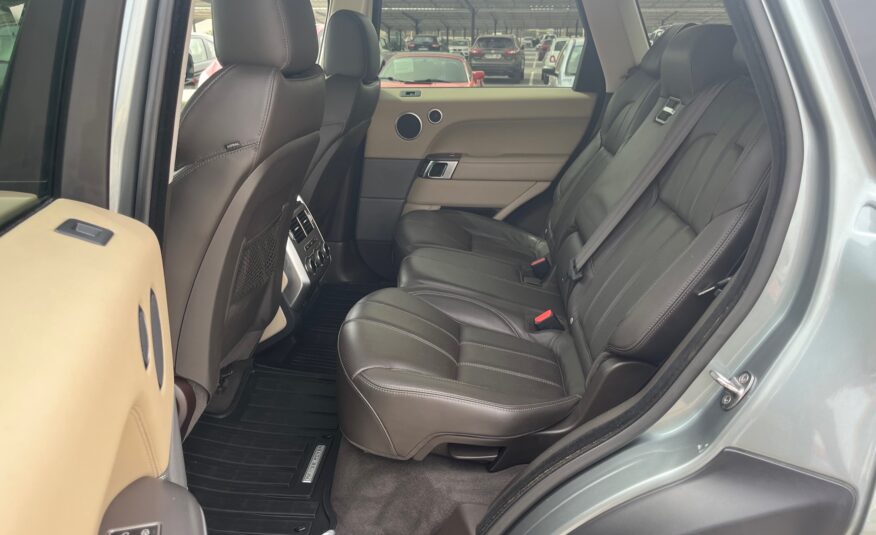 Elevate Your Driving Experience with the 2015 Range Rover Sport 3.0 Diesel: Unparalleled Luxury, Exceptional Performance, and Supreme Comfort!
The 2015 Range Rover Sport 3.0 Diesel is the embodiment of luxury and performance, offering an unrivaled driving experience. Priced at 39,550 euros, this opulent vehicle is a combination of remarkable features and a comprehensive package of inclusions.
Potent Diesel Engine: This Range Rover Sport is powered by a commanding 3.0 Diesel engine, producing 258 CV, providing exceptional performance and off-road capabilities.
Luxurious Interior: Step inside the Range Rover Sport to experience a sumptuous and meticulously designed interior. Premium leather seats, wood trim, and advanced climate control create an atmosphere of luxury and comfort.
Advanced Infotainment: The vehicle is equipped with a state-of-the-art infotainment system, offering navigation, entertainment, and connectivity features that ensure an enjoyable and convenient journey.
Superb Handling: The Range Rover Sport offers precise and responsive handling, making it equally at home on city streets and rugged terrains.
Efficient Automatic Transmission: The automatic transmission delivers a smooth and efficient driving experience, complementing the vehicle's overall performance.
Advanced Safety Features: An array of advanced safety features, including multiple airbags, stability control, and advanced braking systems, ensures your safety on every drive.
Experience Luxury and Performance in One Package:
Change of Ownership: We facilitate a hassle-free transfer of ownership, so you can quickly embark on your adventures in your new Range Rover Sport.
1-Year Warranty: Your purchase is secured by a one-year warranty that covers both the engine and gearbox, offering peace of mind and protection against unexpected repair expenses.
Valid ITV: The Range Rover Sport is supplied with a valid ITV certificate, confirming its compliance with safety and emissions regulations.
Fresh Maintenance: To guarantee peak performance, we've recently completed an oil change and filter replacement, presenting you with a dependable and well-maintained vehicle.
The 2015 Range Rover Sport 3.0 Diesel isn't merely a car; it's a statement of luxury, performance, and extraordinary comfort. With its opulent features, state-of-the-art infotainment, and an attractive price, it's the perfect choice for individuals who demand nothing but the best in their automotive journeys.
Don't miss the opportunity to own this magnificent Range Rover Sport. Contact us today to schedule a test drive and experience the pinnacle of luxury and performance. The 2015 Range Rover Sport is poised to redefine your driving experience.
RANGE ROVER SPORT 3.0 DIESEL 258 CV AÑO 2015 117000 KM AUTOMATICO