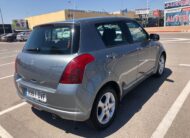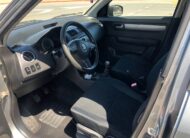 Explore the Exceptional 2006 Suzuki Swift 1.3 Diesel - 69 CV: Quality and Efficiency at an Unbeatable Price
Are you in the market for a compact car that delivers the perfect combination of efficiency, performance, and style? Look no further than the 2006 Suzuki Swift 1.3 Diesel, boasting a robust 69 CV engine, now available at an unbeatable price of just 5,550 euros. With only 154,000 kilometers on the odometer and a manual transmission, this Swift is ready to provide you with years of reliable and cost-effective driving.
Key Features:
Year 2006: This Suzuki Swift hails from 2006, showcasing a timeless design that remains contemporary and in-demand. Suzuki's commitment to quality and innovation is evident in every detail.
1.3 Diesel Engine: Under the hood, you'll find a highly efficient 1.3-liter diesel engine, delivering a balanced 69 CV. This powertrain combines performance and remarkable fuel efficiency, ensuring a seamless and budget-friendly driving experience.
Low Mileage: With just 154,000 kilometers on the clock, this Swift has been driven sparingly and carefully maintained, promising many more adventures on the road.
Manual Transmission: For the driving enthusiasts who cherish the connection between driver and machine, the manual transmission offers precise control and a more engaging driving experience.
Competitive Price: Priced at a mere 5,550 euros, this 2006 Suzuki Swift represents an incredible value for those seeking a compact car that doesn't compromise on performance and style.
Don't miss your chance to own this 2006 Suzuki Swift, a vehicle renowned for its exceptional reliability, sleek design, and outstanding build quality. It's a car that has proven its worth over the years and is ready to be your trusted companion.
Contact us today to arrange a test drive and experience the value and quality that the Suzuki Swift offers. This remarkable opportunity won't last long, so act swiftly and make this Swift yours today!
SUZUKI SWIFT 1.3 DIESEL 69 CV 154000 KM 2006 MANUAL