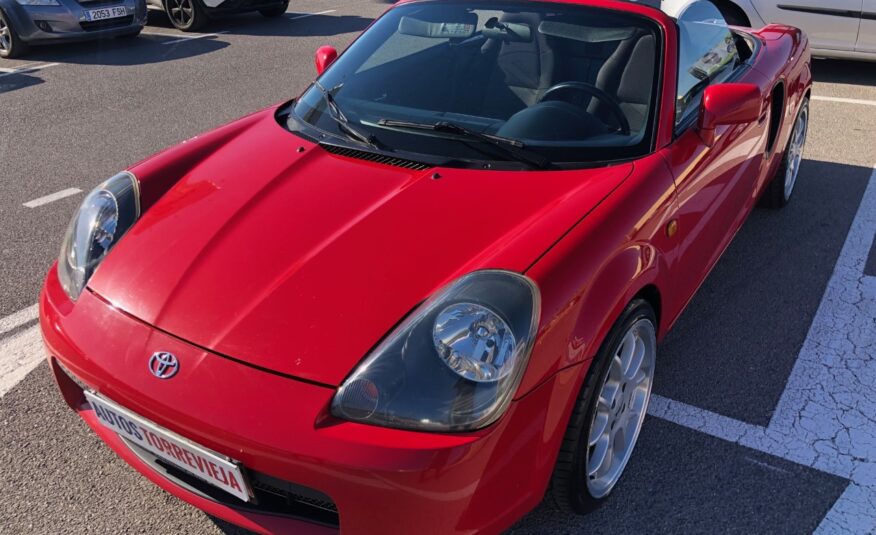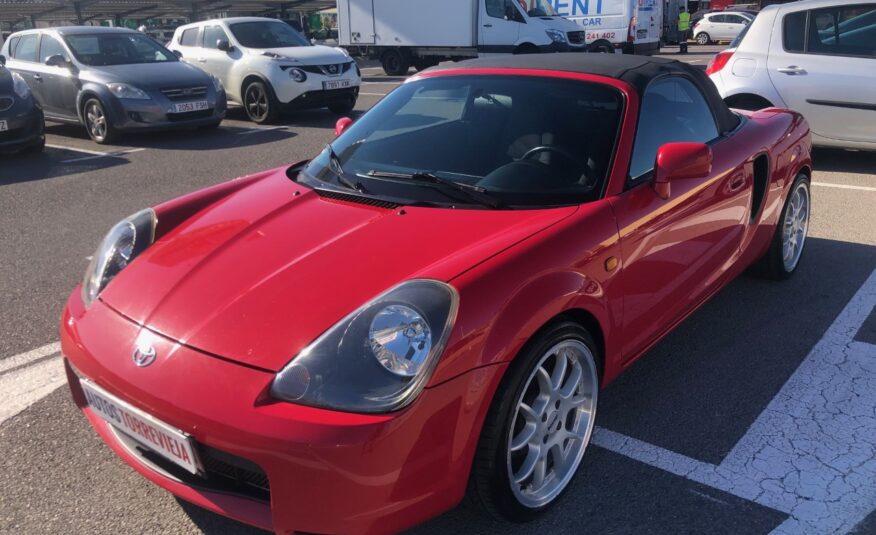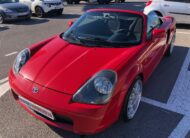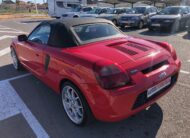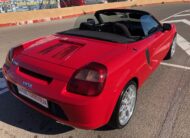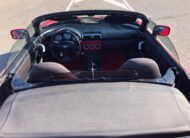 The Toyota MR2 1.8 gasoline, manufactured in 2002, is a sporty and exhilarating car that offers a combination of power, agility, and driving pleasure. With a mileage of 222,000 kilometers, this vehicle has been well-maintained and remains capable of delivering an enjoyable driving experience.
Powered by a 1.8-liter gasoline engine, the Toyota MR2 generates an impressive 141 horsepower, providing exhilarating acceleration and performance. The manual transmission allows for precise gear shifts, offering full control over the vehicle's power and responsiveness.
The Toyota MR2 showcases a sleek and aerodynamic exterior design, embodying a sporty and aggressive appearance. Its low-slung body, distinctive lines, and striking details contribute to its overall visual appeal. Inside the cabin, the Toyota MR2 offers a driver-focused environment, designed to enhance the connection between the driver and the road. The seating position, controls, and ergonomic layout create a thrilling and immersive driving experience.
In terms of safety, the Toyota MR2 is equipped with essential features to ensure the well-being of its occupants. Standard safety features may include airbags, ABS (anti-lock braking system), and traction control, providing enhanced protection and stability during spirited driving.
Priced at 9,550 euros, this Toyota MR2 represents good value considering its age, mileage, and specifications. With its powerful engine, engaging manual transmission, and exciting performance, the Toyota MR2 1.8 gasoline is a captivating choice for individuals seeking a thrilling and dynamic driving experience.
Overall, the Toyota MR2 1.8 gasoline offers a combination of sportiness, performance, and excitement. With its striking design, powerful engine, and comprehensive safety features, this car is designed to deliver pure driving enjoyment and is a compelling choice for automotive enthusiasts looking for an exhilarating and rewarding driving experience.
TOYOTA MR2 1.8 GASOLINE 141 CV AÑO 2002 222000 KM MANUAL