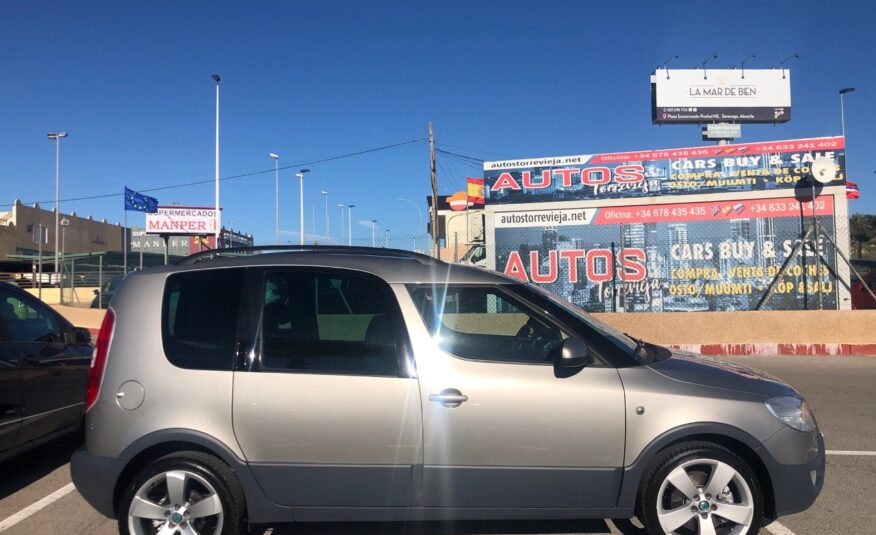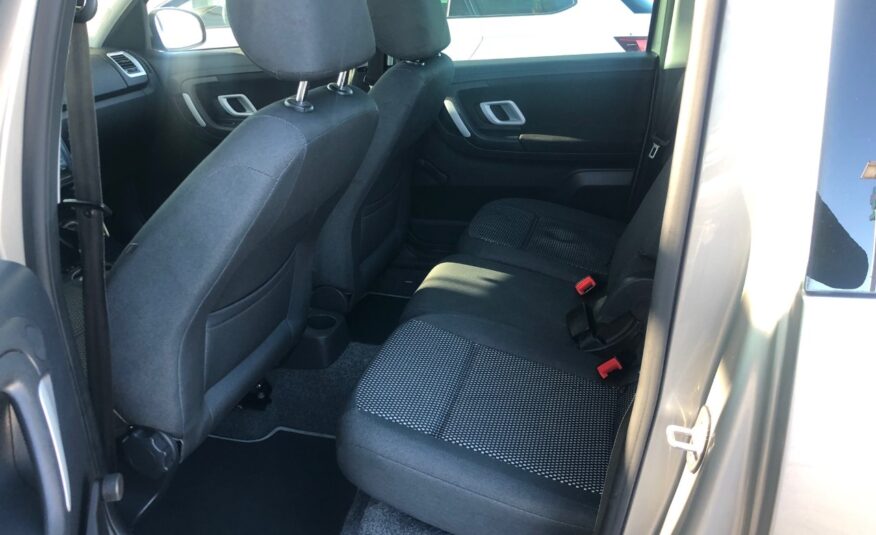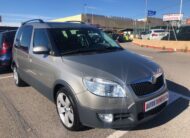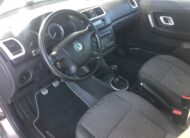 The Skoda Roomster 1.6 gasoline, manufactured in 2008, is a versatile and practical car that offers a harmonious blend of comfort, functionality, and efficiency. With a mileage of 145,000 kilometers, this vehicle has proven its reliability and remains in good condition.
Powered by a 1.6-liter gasoline engine, the Skoda Roomster delivers 105 horsepower, providing ample power for everyday driving needs. The manual transmission offers smooth gear shifts, allowing for precise control and an engaging driving experience.
The Skoda Roomster boasts a unique and distinctive exterior design, characterized by its boxy shape and spacious cabin. Its compact dimensions make it maneuverable in urban environments, while its high roofline and large windows provide excellent visibility. Inside the cabin, the Skoda Roomster offers a practical and versatile space, designed with functionality and comfort in mind. The seating arrangement can be adjusted to accommodate passengers or provide additional cargo space, making it an ideal choice for individuals or families requiring flexibility.
In terms of safety, the Skoda Roomster is equipped with standard safety features to ensure the well-being of its occupants. These may include airbags, ABS (anti-lock braking system), and stability control, providing enhanced protection and stability during various driving conditions.
Priced at 7,850 euros, this Skoda Roomster represents good value considering its age, mileage, and specifications. With its practicality, reliability, and affordability, the Skoda Roomster 1.6 gasoline is a compelling choice for individuals seeking a versatile and dependable vehicle.
Overall, the Skoda Roomster 1.6 gasoline offers a comfortable and efficient driving experience. With its unique design, spacious cabin, and comprehensive safety features, it is a practical and reliable choice for individuals in search of a compact car that excels in versatility and practicality.
SKODA ROOMSTER 1.6 GASOLINE 105 CV AÑO 2008 145000 KM MANUAL