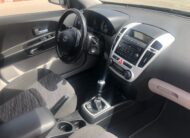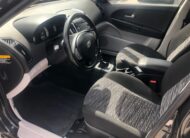 The Kia Ceed 1.6 diesel, manufactured in 2009, is a reliable and efficient car that offers a balanced combination of performance and fuel economy. With a mileage of 175,000 kilometers, this vehicle has proven its durability and is still capable of providing a dependable driving experience.
Powered by a 1.6-liter diesel engine, the Kia Ceed delivers 115 horsepower, offering ample power for everyday driving. The manual transmission enhances the driving experience, allowing for precise gear changes and a more engaging ride.
The Kia Ceed features an appealing exterior design characterized by its sleek lines and modern styling. Its well-proportioned body and refined aesthetics contribute to its overall visual appeal. Inside the cabin, the Kia Ceed offers a spacious and comfortable environment, designed with user-friendly features and quality materials that enhance the overall driving experience.
Safety is a priority in the Kia Ceed, as it is equipped with various advanced safety features. These include multiple airbags, ABS (anti-lock braking system), stability control, and traction control, all working together to ensure the safety and stability of the vehicle and its occupants.
Priced at 6,950 euros, this Kia Ceed represents good value for a car of its age, mileage, and specifications. With its reliable performance, fuel efficiency, and practicality, the Kia Ceed 1.6 diesel is a compelling option for those seeking a cost-effective and dependable vehicle.
Overall, the Kia Ceed 1.6 diesel, with its attractive design, efficient engine, and competitive pricing, offers a practical and reliable choice for individuals in search of a versatile car for their daily transportation needs.
KIA CEED 1.6 DIESEL 115 CV AÑO 2009 175000 KM MANUAL