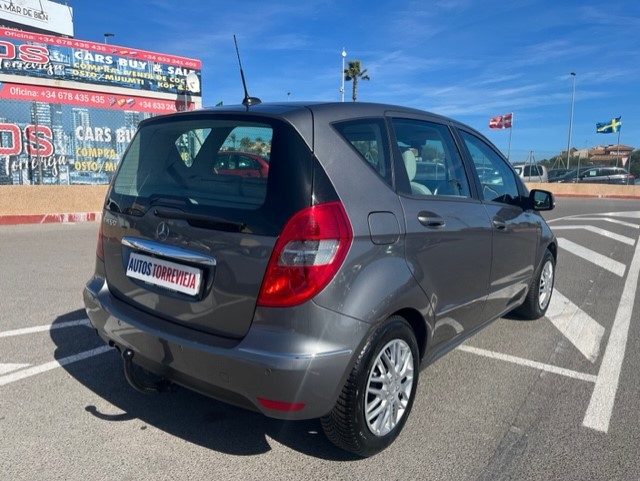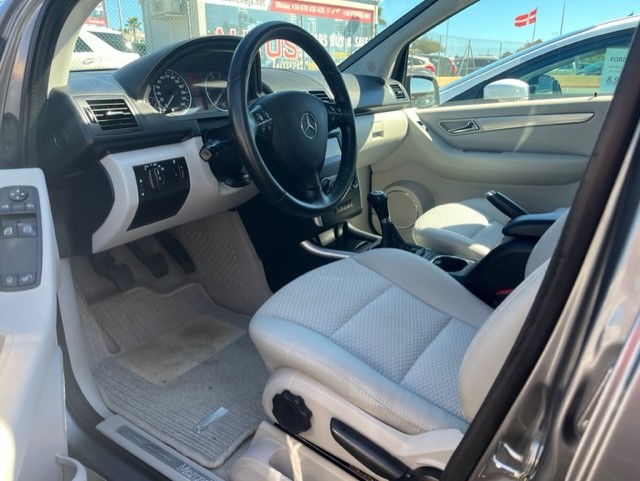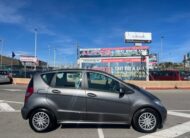 Introducing the Mercedes-Benz A-160 1.5 Gasolina, a compact yet stylish car that combines efficiency, comfort, and the renowned Mercedes-Benz quality. Manufactured in 2010, this model offers a balance of practicality and enjoyable driving dynamics.
Powering the Mercedes-Benz A-160 is a reliable 1.5-liter gasoline engine, delivering 95 horsepower. While offering efficient performance, this engine ensures a smooth and responsive driving experience, making it suitable for both urban commuting and longer journeys.
The exterior design of the A-160 showcases the iconic Mercedes-Benz aesthetics, featuring sleek lines and a compact profile. The attention to detail and quality craftsmanship is evident throughout, displaying the brand's commitment to excellence.
Step inside the cabin, and you'll find a well-designed and comfortable interior. Despite its compact size, the A-160 offers a surprising amount of space for both the driver and passengers. The seats provide adequate support, and the interior materials exude a sense of refinement, enhancing the overall driving experience.
Equipped with a manual transmission, the A-160 offers precise control and engagement for driving enthusiasts who prefer a more involved driving experience. This manual gearbox allows drivers to have full control over gear selection, enhancing the driving dynamics of the car.
While the A-160 may not offer the same level of advanced features as newer models, it still provides essential amenities for convenience and enjoyment. These may include power windows, air conditioning, a quality audio system, and various storage compartments to accommodate personal belongings.
In terms of safety, Mercedes-Benz prioritizes the well-being of its occupants. The A-160 may come equipped with features such as anti-lock braking system (ABS), electronic stability control (ESC), multiple airbags, and seatbelt pre-tensioners, ensuring a high level of safety for both driver and passengers.
The Mercedes-Benz A-160 1.5 Gasolina from 2010 with 190,000 kilometers on the odometer represents an accessible entry into the world of Mercedes-Benz, offering reliable performance, compact versatility, and the renowned Mercedes-Benz prestige.
MERCEDES-BENZ A-160 1.5 GASOLINA 95 CV AÑO 2010 190000 KM MANUAL